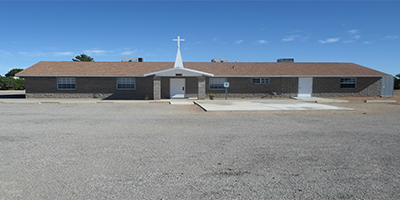 At The Church At Sunsites, we have a simple hope: to see people come to know Jesus Christ and grow in their Christian faith. With that in mind, we pray that God will continue to use our congregation to further His Kingdom. Whether you have been attending church for years, or have not stepped into a sanctuary in decades, and are looking for a church in Sunsites, we hope you will come and join with us.
We understand that attending a new church can often be intimidating. However, when you visit with us, you will be greeted with respect, friendship, and Christian love. Either as a congregation, or individually, our focus is to make you feel welcome.
At the Church at Sunsites, all parts of our service are grounded in the Bible, which we are committed to upholding. Therefore, during the service, you will hear our faith expressed in the songs we sing, prayers we offer up, and the message delivered from the pulpit. After the service, if you have any questions regarding our church, or the message delivered, one of our Elders or Deacons will be glad to answer them.
Finally, here at The Church at Sunsites, you will find people of all sizes, stripes, and colors, and we welcome everyone--including you. So, no matter what your Christian background is (or is not), we hope you will join us as we glorify our Lord and Savior, Jesus Christ.